In this section...
Speed Stacking Finals YR 3/4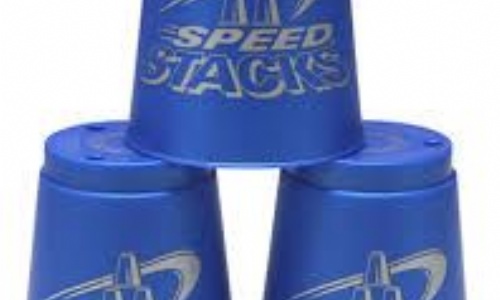 On Thursday 7th February a group of year 3 and year 4 students all went to St Nicholas School to take part in the speed stacking finals, after qualifying earlier on in the year.
We spent the morning competing against 5 other schools that had made the finals, and with some schools putting in some really fast times, we knew it was going to be tough. The children rose to the challenge though. Each child competed for individual awards in the 3-3-3 and 3-6-3 stacking, as well as the ultimate decider which was the whole team 3-6-3 relay.
Unfortunately we couldn't get any individual awards despite the best efforts of the children taking part. The teams best performance came in the 3-6-3 team relay where they came together to beat their quickest ever score. But again it wasn't quite enough as we finished 4th overall , therefore just missing out on a medal by just 3 seconds.
A proud moment for the group came near the end as at every event the Sporting Futures team pick a school that show one of their sporting values, for this event the focus was on self belief. Our group of students were the team nominated as showing this value the most ,which shows how much they pushed themselves to achieve as high a finish as they could. Well done.
The team: Riley (Y3), Jasmine, Jessica B, Harley, Noah, Nathaniel, Jayden, Cayden.