In this section...
Year 6 arrive at West Runton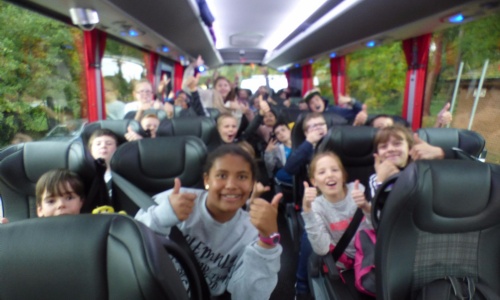 Smiles all around as Year 6 see the sea!
Year 6 had a good journey to West Runton with a song-filled coach ride. Everyone was very excited to see the sea! They have already been busy. The children have found their rooms, had some scrumptious dinner, played aeroball or tackled the climbing wall and finally some karaoke and dancing before hot chocolate. The adults are hoping the children will be so exhausted that they fall fast asleep! Wishful thinking! We are all looking forward to another fun-packed day tomorrow.