In this section...
Our last day at Kingswood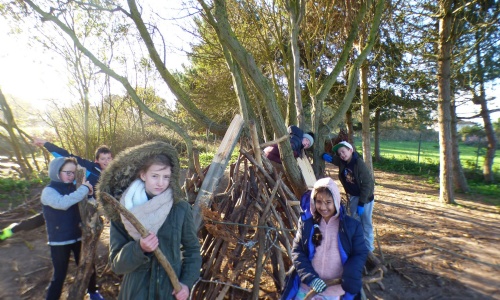 The children are now busy completing their last activity here at Kingswood.
After an action packed day yesterday, with many children showing lots of resilience and determination, we put on our dancing shoes and hit the dance floor! Miss Thomas and Mrs Thomas even showed the Kingswood instructors how to do the dance for Saturday Night properly!!!
This morning, we had an extra treat and had some birthday cake to celebrate Hayden and Isabelle's birthday. We have been shelter building and some of us have braved the zip wire. Special mentions to Evan for climbing to the top and facing his fear of heights and Dylan and Cameron who were very unsure but ended up zipping down the zip wire!
We are looking forward to one last lunch before getting onto the coach- where the teachers are hoping the children (and themselves) can get a bit of sleep! We look forward to seeing you all soon.