In this section...
World Book Day in Year 6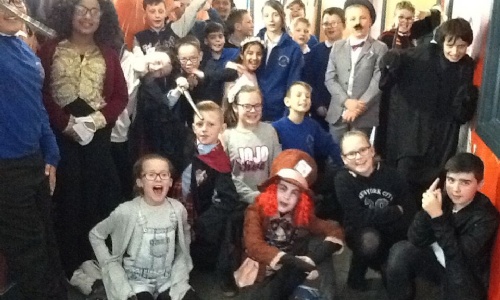 Please enter an introduction for your blog post here.
Year 6 had a great time celebrating World Book Day today. There were some very creative costumes including: Harry Potter, Hermione Granger, Poirot, Billionaire Boy, The Mad Hatter and Matilda. During the day, some of the children started to write their own stories (watch this space for the opening to Jack's own story) as well as take part in a book quiz. Before lunch, the children all swapped classes and went to listen to staff member's favourite books being read out loud.