In this section...
Year 6 at Crucial Crew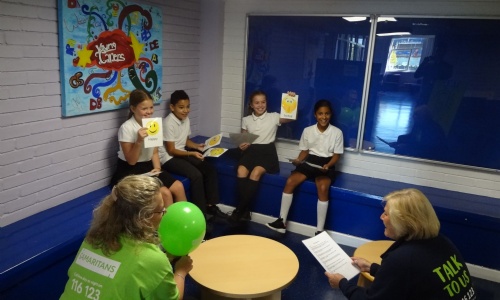 20.9.2019
We are coming to the end of our second full week of year 6; here is what we have successfully done: we have been on a trip; learnt how to use and simplify algebraic expressions and stared a new topic on a book called 'Floodland' by Marcus Sedgwick.
Our delightful trip to Crucial Crew at Bowes Lyon was quite the adventure and very informative. We learnt about the safety of railway tracks and power lines. We learnt how to treat someone in an unconscious state, tell people about our feelings and learned the importance of safety hazards.
Our literacy topic is based on a book about a girl who is stranded on an island but manages to escape, survive and find her parents. We have written a recount from the main character's mum or dad's point of view as well as a diary entry from her point of view using information from the text. Recently we have used weather personification to summarise Zoe's parents' emotions.
For our topic hook, we conducted two exiting investigations. For the first, we placed three different materials into plastic plant posts: soil, soil and dry leaves and a basil plant. When we poured water into each of them, we found out that when we poured water through the first pot, containing just soil, it came out murky. When the water was poured through the second pot, containing soil and dried leaves, the water came out a bit cleaner. On the final pot containing a basil plant the water came out relatively clean. For our second experiment we investigated the power of water by building a sea wall out of sand and pebbles to mimic the effect of erosion. We then observed our sea wall as water was poured into the tray.