In this section...
Year 6 final blog!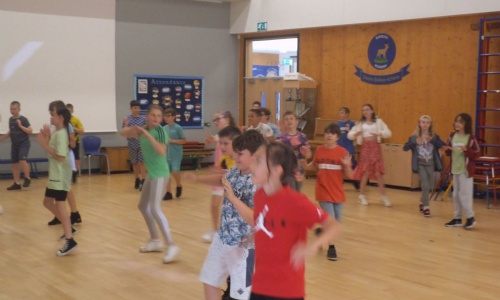 Our final blog of the year and our final blog as Year 6s. What a roller-coaster time the children have had over the last couple of year and what amazing resilience they have shown. They have all been demonstrating the roebuck value of determination during this pandemic. And these last few weeks have been no different: we had a wonderful Geography day when we learnt about grid references and modern mapping using 'What3Words' to locate areas around the school; we created art inspired by street art from the Bellavista region of Chile; created carnival masks for our South American day; ate a traditional Brazilian chocolate sweet; and enjoyed a sing-song and a marshmallow round a campfire all to celebrate Geography week.
It was also wonderful to see so many of the children come along to the prom to celebrate their time here at Roebuck; lots of smartly dressed young children who had such an amazing time and a credit to you and the school. As we near the end of the final chapter for this wonderful cohort, I would like to thank them for all their contributions throughout the year, the teamwork they have shown and the wonderful young individuals they have all become. At Roebuck, in Year 6, we are Superstars.
Please enter some content for your blog post here.