In this section...
Romp in the swamp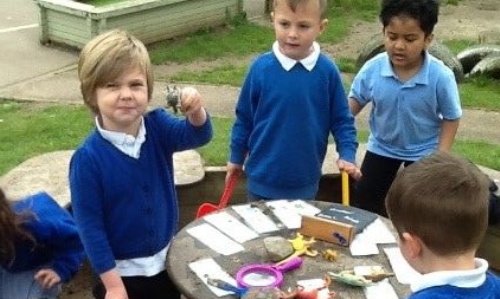 This week in Nursery we have been reading the story 'Romp in the swamp' and we have been searching for dinosaurs in our Nursery garden.
We have been mark making in the paint using the dinosaur's feet. The children have been measuring the dinosaurs using non-standard units of measure, such as the duplo blocks, and practising to write the numbers onto the whiteboards.
We have been using our gross motor skills to help us build a dinosaur cave using the crates and a cargo net. The children have also enjoyed acting out the narrative from the story in our very own dinosaur swamp.
The children have been busy being palaeontologists, digging up dinosaurs, their bones and fossils in the sandpit. They were very excited to dig up a dinosaur and match it to the correct name.
Please enter some content for your blog post here.