In this section...
Mr Wolfs pancakes in Nursery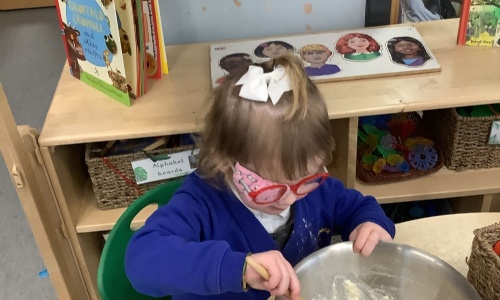 This week in Nursery we have been learning all about Shrove Tuesday and what it means to Christians. We read the story 'Mr Wolfs Pancakes'. Using the story, we then discussed what ingredients we would need to make our own pancakes. The children followed a simple recipe to make their own pancake and enjoyed tasting them. We used words to describe how they tasted. Some of these were; yummy, sweet, soft and delicious! We discussed how to be safe whilst cooking and that only adults should fry the pancakes as the pan is hot!
Please enter some content for your blog post here.