In this section...
Superhero June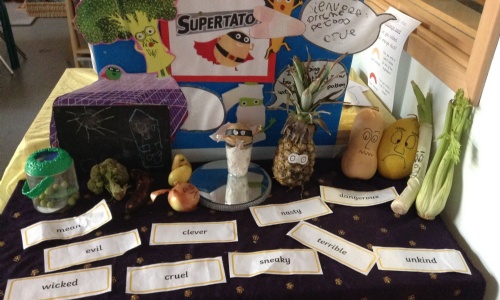 June has been superhero month in Reception. We started the month by thinking about our dad's and special people. We used our physical and creative skills to make one in a minion cards and super pattern ties for our heros at home.
Following this, the children came into class to find a real superhero...Supertato! The children loved designing and creating traps to capture the Evil Pea. They have also brought the veggies to life by creating speech bubbles.
We are looking forward to next week where we will be involved in Aspiration Week. We can't wait to see what the children want to be when they are older as they will be dressing up as this job on Wednesday.
We know that there is so much talent in Reception and this will be seen in our talent show next week - Good luck!