In this section...
We're not scared!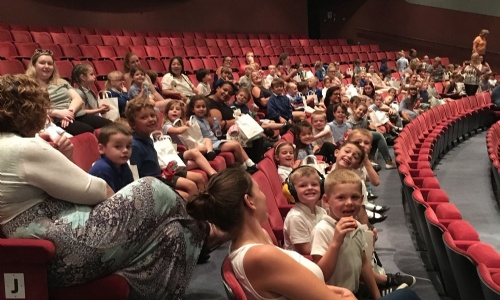 We're going on a bear hunt, We're going to catch a big one, what a beautiful day! We're not scared.
We definitely were not scared as the whole of early years showed our value this month of courage as we went on an adventure to the theatre.
We boarded the buses at Roebuck shops and travelled to the Gordon Craig theatre to watch the show. The children were really excited and starting to enjoy their snack bags before we even got into the theatre!
The show was amazing and all the children especially loved the interactive parts. Maybe not the adults, when they got the water guns out to share the experience of crossing the river!
Thank you to all the parents that came with us to help. We hope all the children share this experience with you. This trip would not have been possible without the financial support from the former youth mayor of Stevenage, Emma Chapman. Thank you Emma – you definitely helped create memories for these children.