In this section...
March is a time for celebration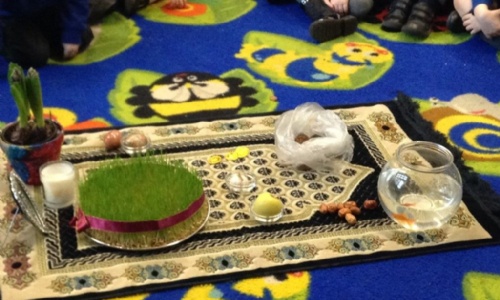 This half term has definitely been the time of celebration.
We have enjoyed celebrating Chinese New Year, Valentine's Day, Shrove Tuesday, Persian New Year, Mother's Day, Spring and Easter.
A huge thank you to all the parents that have been involved in all our celebrations.
If that wasn't enough, Zog decided to build a nest in our garden - it created a lot of talk to start with as we didn't know who had made it.
Finally, we are loving the celebration that the sun has appeared and we are all enjoying the newly renovated outdoor area. Here's to a fantastic summer term!