In this section...
Start of the Year in Reception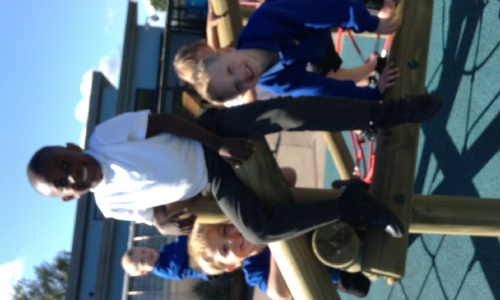 What an AMAZING start to school year! All the staff in the Early Years team have been so impressed at how well the children are settling into their new classes. We have been learning all about our school day and the different routines we need to follow. We have been sharing a story called 'Starting School' and have shared our ideas on what it means to be 'Ready to Learn'.
The children have really enjoyed playing and learning in their newly refurbished classrooms as well as the outdoor space. The new climbing equipment has been a big hit this week! It has been lovely to watch the children playing with old and new friends.
Well done Reception Children!