In this section...
Explorers!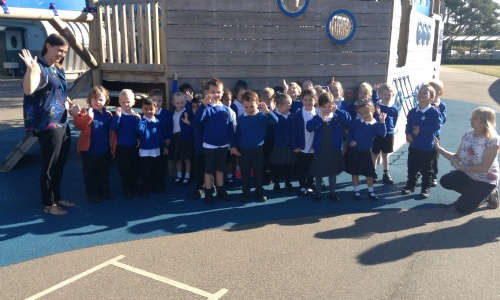 Our first week at school!
The children have now completed their first few weeks at school, they are becoming more familiar with the daily routines and are making new friends. The staff are very pleased at how the children have been settling into their new classes. This week we have been reading a story about starting school, we have started learning sounds in phonics and have been using Numicon everyday in maths.
Today, we went for a walk around the school grounds to see what we could find. We visited creature corner, had a look at the elephant sculpture at the bottom of the field and found a huge pirate ship on the large playground.
What a fantastic start to school!