In this section...
Science day in Reception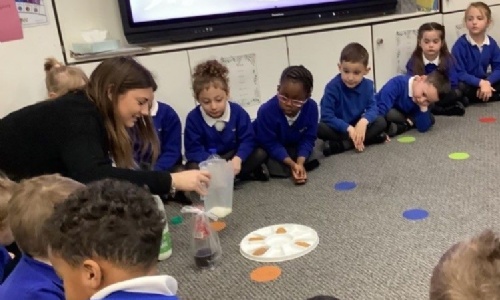 This week in Reception is Science week. The children took part in science experiment where we placed gingerbread man into different substances and the children observed how they changed over time. The substances included cooking oil, vinegar, water and milk. The children made a prediction about what would happen to the gingerbread man in each substance. We measured our substances to pour over the gingerbread man. Using a timer, we made observations every ten minutes and recorded the results. The children were very excited to watch the changes over time. At Roebuck we are Scientists!
Please enter some content for your blog post here.