In this section...
Marvellous Me in Reception.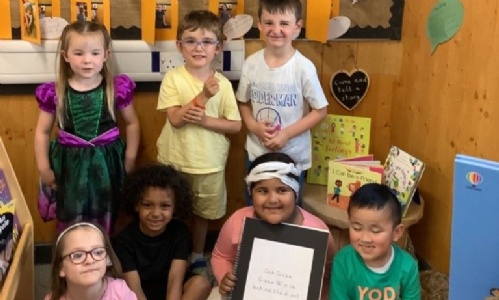 This week in Reception the children have been introduced to our new exciting topic 'Marvellous Me!' The children have shared with one another photos of themselves as a baby and enjoyed guessing who the baby photo belongs to. We have discussed the human life cycle and reflected on how each of them has changed since they were a baby. We also drew self portraits and wrote sentences about how we have changed since we were born. These are all proudly on display in our classrooms. Another highlight this week has been the delivery of our own caterpillars. We are very excited to learn about the lifecycle of a butterfly and watch the change first hand. What a super busy week it has been! In Reception we are super learners!
Please enter some content for your blog post here.