In this section...
Shiver me timbers!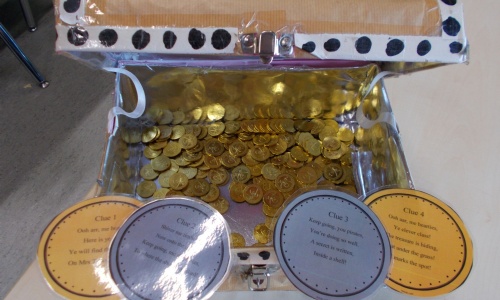 Oh my goodness! We came into school today to find that a pirate had left his locked treasure chest in our class. We had to follow the clues by working out the riddles which finally led us to the key.
When we opened up the chest it was filled with gleaming shiny coins. What an exciting way to start our new topic!
Please enter some content for your blog post here.