In this section...
Latest news in Year 1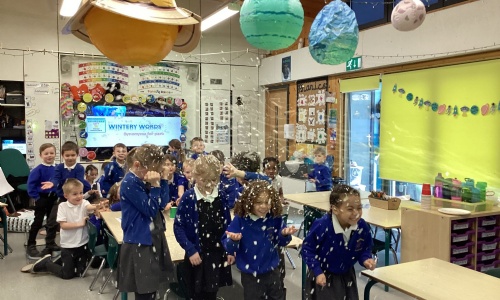 Year 1 have had an incredibly busy week this week! We have been on a rollercoaster, played in the snow on the coldest planet, cleaned up the oceans and dived into books!
We enjoyed a visit from the reading rangers from Mariotts School to hear us read.
We have been creating persuasive leaflets to encourage children to come to our ice planet and enjoy our new rides. To do this we enjoyed playing with ice bombs, using the snow machine and enjoyed a VR experience on a rollercoaster!
The frozen workshop was fantastic. We managed to clean up the oceans, create food for bees and recycle lots of rubbish.
We also explored an alien spaceship crash and wrote some incredible stories about meeting a friendly alien!
What a wonderful couple of weeks!
Please enter some content for your blog post here.