In this section...
Year 3 are designers!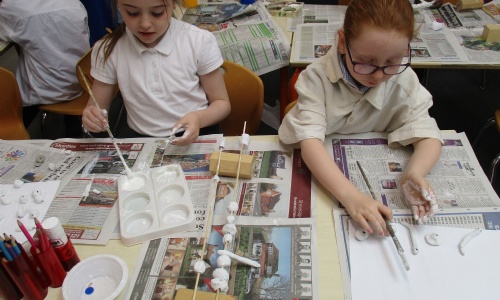 Year 3 have been busy learning how to use clay to create a range of different Stone Age artefacts.
After carrying out some research, we have created our own replica pieces of bones which we are now in the process of painting. Once dry, these will be threaded onto pieces of string for us to wear in our Fantastic Finish! We have also been learning how to make coil pots. At first, many of us found this tricky. But, with a bit of help and a growth mindset, we have all achieved and are looking forward to painting them this week. We have also been busy learning how to write non-chronological reports and are looking forward to demonstrating our learning by writing one about the Stone Age after half term.
We now have our fingers crossed that we can rebuild our milk bottle Stone Age cave so that we can experience drawing our very own cave paintings in it. We will keep you all updated on the progress!