In this section...
Year 3 Fantastic Finish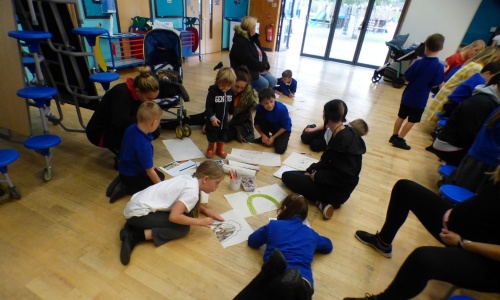 On Thursday 4th October, Pear and Cherry had their first Fantastic Finish afternoon! We started off the afternoon with a presentation about Celtic Harmony. We showed everyone our pictures and spoke about what we did during our time there. After that, there were different activities laid out for parents to take part in. The favourite was cave paintings, where many of us preferred to lay on the floor and complete this way. Lastly, we sang 'We Will Rock You' with a Stone age twist to parents.
We would like to say how great the children's behaviours were. They all did Roebuck and themselves proud.