In this section...
Did you all survive the Earthquake?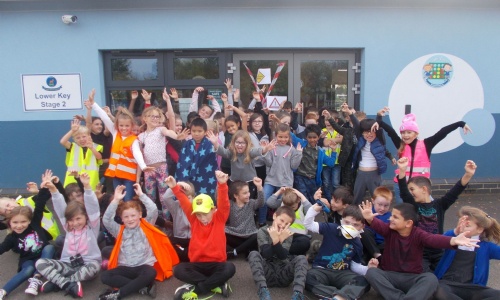 On Monday 19th October, Year 3 received a serious weather warning that an Earthquake was imminent!
We had a jam packed day full of disasters! We got told in the morning that there was an earthquake warning in the Roebuck area! We had to practice what to do it if we heard the earthquake alarm. This is what children who live in earthquake zones have to practise. We had to drop, cover and hold.
After that, we had to evacuate the classroom and find a refugee camp. We showed each other our survival kit which contained anything we managed to grab before we were evacuated. Luckily, between us we had enough blankets, first aid kits, torches and food to last us a long time! We also were shown rations and a make shift stove which we would have to use to cook our dinner!