In this section...
Welcome to Year 3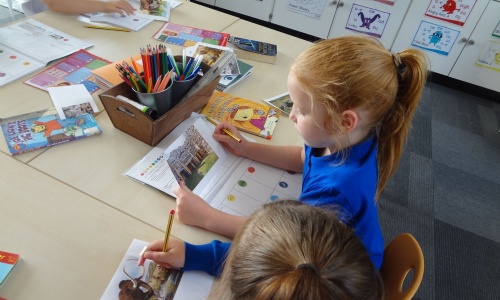 Investigating the Stone Age
This week, Year 3 have begun their investigations into the Stone Age. They looked carefully at a variety of sources including pictures and non-fiction books and pulled out key vocabulary linked to our Writing Rainbow lenses. The children have shown great excitement about their new topic and already have lots of questions they want to find out the answers to.
Excitingly, the school was also visited by a BMX rider who showed how you can become skilled at something by "Flearning" - a mixture of failing and learning combined. Year 3 loved watching his tricks, especially when he rode his bike over Mrs Herbaut!
Both classes have made a great start to the new school year.