In this section...
Fantastic Falconry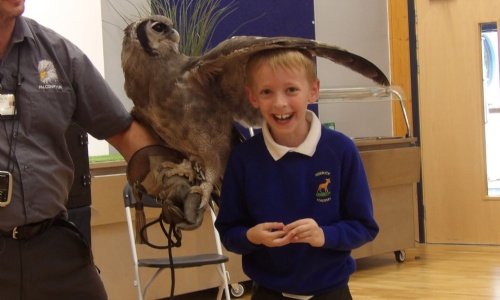 Year 3 have had another wonderful couple of weeks at Roebuck.
Year 3 have had lots of visitors over the last couple of weeks. They were visited by a range of birds of prey including a Snowy White Owl and an African Eagle Owl. The children were lucky enough to get up close and personal and loved learning about their hunting styles and features.
They have also been visited by Mrs Humphries (our violin teacher) and were treated to a performance by some of the current violin students. The children were wowed and many of them have said they would love to learn violin! Good luck parents!
As well as all of this, both Year 3 classes have been on a 'Stone Age hunt' around the school grounds looking for items that could be used for survival when hunter-gathering.