In this section...
Lavish London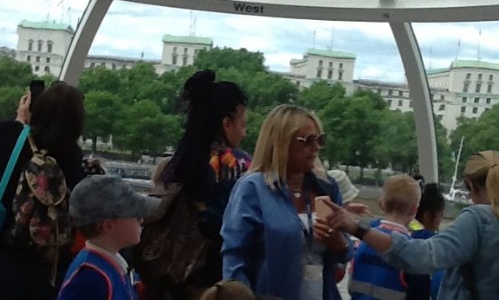 Last Monday, we went on a trip to London. On our trip, we got to view all of the incredible sights, whilst riding on the London Eye and taking a journey along the River Thames. It was a fantastic trip and we learnt lots that will help us with our topic, about Europe.
In science, we continued our unit on plants. We delved into the purpose of leaves and explored their features. Can you ask your child, "How do leaves help plants survive?"
In English, we wrote a holiday brochure, using previously taught skills, to convince people to book a city break to London. We used our first-hand experience of London, from our trip, and computer research to help us plan and write. Can you ask your child, "Why would you want to visit London?"
In maths, we have been revisiting our learning about long division. Can you ask your child, "Can you show me how to use long division to work out 186 divided by 4?"
In art, we carried out observational drawings of sunflowers, in preparation for our later outcome in Art and Design week.
We are so proud of how the children behaved on the trip to London and during sports day. A massive well done!
Mrs Norman and Miss Whitfield
Please enter some content for your blog post here.