In this section...
Fencing Fanatics!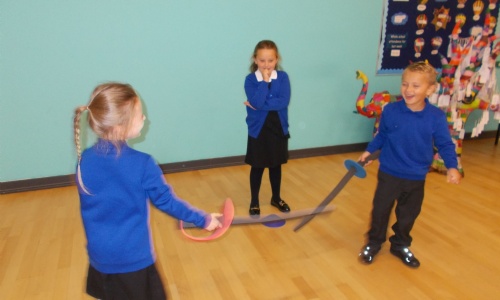 Year 2 had a thrilling morning last week learning how to be Knights!
The children began the morning working on how to move in fencing as well as basic attack and defence movements. The children were then given specialist fencing 'foils' to compete in 'assaults' against their opponents.
In addition to learning the main rules of fencing, the children were exposed to a wealth of new language such as 'En-Garde', 'Allez' and 'Hilt'. This will hopefully aid the children in their upcoming writing journey.
Please enter some content for your blog post here.