In this section...
Updated news in Year 2.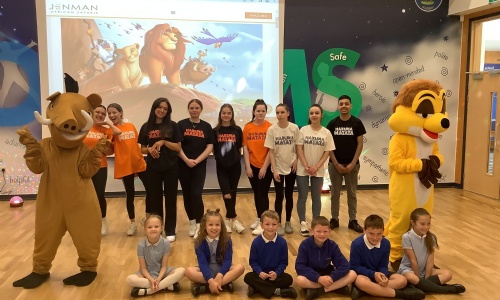 A lot of interesting, interactive and inspirational learning has been happening in Year 2 over the past few weeks.
In DT we have been thinking about levers and pivots, we looked at different everyday objects that used levers and pivots and then made our own MOVING MONSTERS!
We learnt about World Ocean Day too, and how we can protect and save the oceans. We had a Lion King Workshop where we learnt a new dance and then took part in a number of activities based around looking after the planet and being kind to the Oceans and Nature. We went fishing to remove plastic from the oceans, went recycling in the rainforest to clear the litter, made our own turtle and pinned a tusk on an elephant!
Please enter some content for your blog post here.