In this section...
Year 2 at the Tower of London.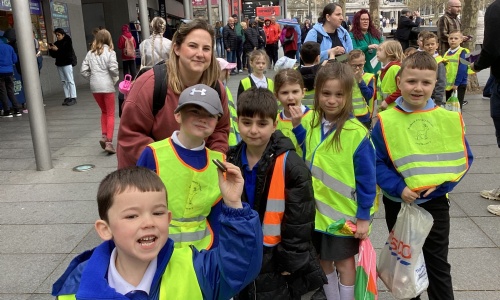 On Tuesday 18th April Year 2 went to the Tower of London. They visited the tower as an exciting start to their new History topic, which is all about kings and queens. They were able to learn about how the tower has been used as a palace, a fortress and a prison by walking around in their groups. They did a workshop where they learned about being a knight, including what dancing was like in the 1300s. They also worked together to protect the "Crown Jewels." At Roebuck we are historians!
Please enter some content for your blog post here.