In this section...
Geography week in Year 4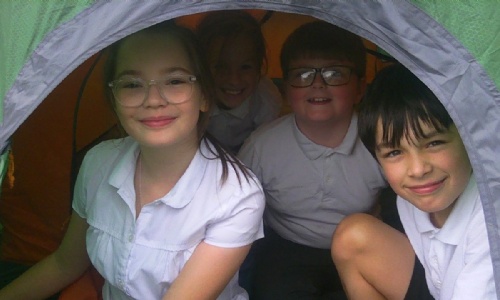 Year 4 have had a fantastic week this week. We kicked off with a camouflage day to immerse ourselves in all things Geography. Our focus for our afternoon work was the water cycle and we created weather plates to show the repeated, continuous cycle. If that wasn't already great fun, we had an afternoon camp out on the field where we cosied up with hot chocolates, marshmallows around the campfire and blissful reading time in tents.
Please enter some content for your blog post here.