In this section...
Jubilant June!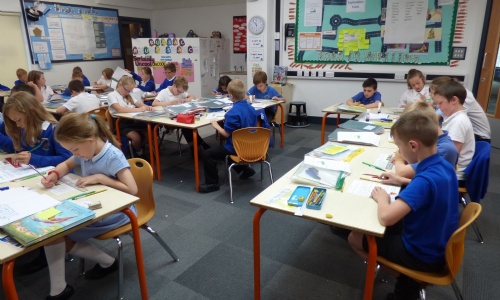 The children have been working extremely hard in Year 4, and I am sure they are pleased their assessments are all done and dusted!
The 'Fantastic Finish' was a massive success; it was well attended by adults and the children thoroughly enjoyed the opportunity to show off their work. I want to thank everybody who attended the event as it helped to make a fantastic environment that the children thrived upon.
The children are nearing the end of Year 4 and they are a mixture of nerves and excitement as they begin thinking about their next chapter of learning. I hope they continue to work hard and achieve their maximum potential.
Remember: They can't do it YET but they will in the end!
Please enter some content for your blog post here.