In this section...
Revelling in the Reading Rave!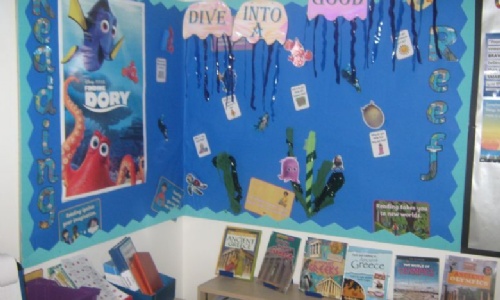 What a fantastic start to the year. Shown in the image is the marvellous Reading area that the children are immensely proud of and cherish their time in there. We want to be the best readers we can, and this is a small step to achieving this.
The children have been tackling Greek Myths this month, with out most popular one being about Theseus and the Minotaur. I think we were all gripped by a movie trailer we watched for our Big Write task! They have been studying how the texts are structures, what morals can be learnt from them and how the language can enrich our writing.
Next half term is our Fantastic Finish event, which I hope you will be able to attend. We will be able to show you a snapshot of our fabulous learning this half term. Have a wonderful and well-deserved rest Year 4!