In this section...
Bikeability!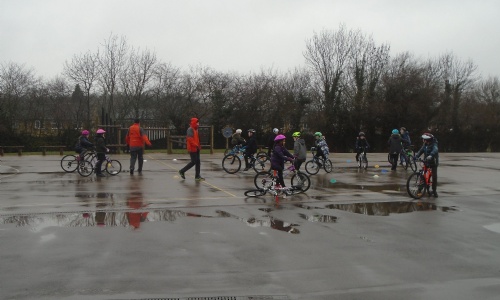 Last week the children faced the elements and through the wind and rain they cycled, cycled and cycled some more! The children began by completing a range of activities on the playground, ensuring they had good control over their bikes and we able to ride one handed!
Then they progressed onto Level 2, riding safely on the roads. They learnt how and when to give way to cars, how to signal and manoeuvrer and the meaning of various traffic signs.
All in all a fantastic week and important experience for all the children involved, well done to everyone for persevering through our English weather!
Please enter some content for your blog post here.