In this section...
Orchestra visit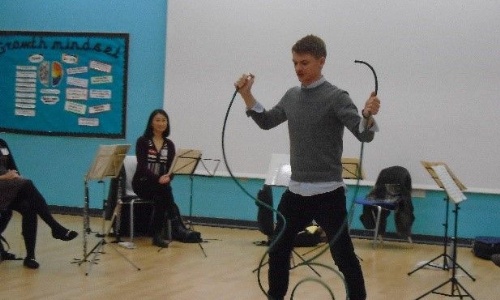 The children were treated to a wonderful performance from a 'wind instrument quintet' consisting of a wide range of musical instruments from classical backgrounds. Each adult shared insightful information about their chosen instrument and even showed the children some cool tricks in the process!
Hopefully, the children will be inspired to pick up an instrument in the future and learn how to play.
Please enter some content for your blog post here.