In this section...
Learning Enquiry: Does the moon change shape?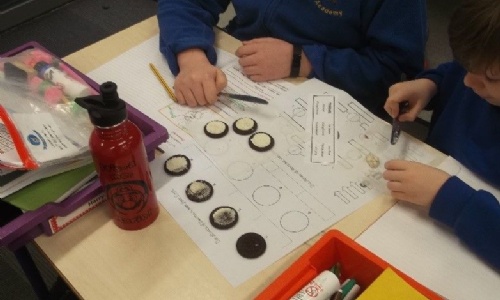 After learning about how we see the different phases of the moon from Earth, we used Oreo cookies to demonstrate our understanding. We scraped off various quanities of the icing on each biscuit to show each phase and labelled them. We learned that waxing means to grow and waning means to shrink. At the end of the lesson, we were even allowed to eat some fresh cookies!
We also shaded a diagram at the bottom of our sheet to show what half of the moon can be seen from space.
Please enter some content for your blog post here.