In this section...
Insect challenge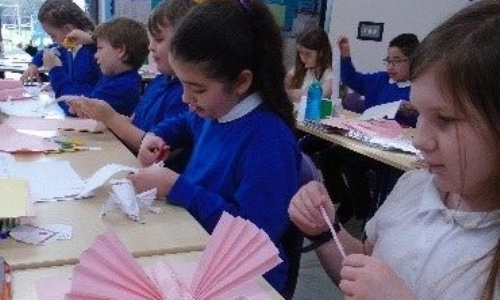 Today we also took part in a paper engineering challenge. It required us to have a lot of patience and perseverance - but we did it and we produced some great insects! We also learned a lot about different ways to join paper together.
The Challenge from STEM:
To 'Create' an Insect using 4 sheets of plain or coloured A4 paper only (from your recycling bin/crate)
Only use scissors and engineering skills to create the insects.
No glue, sticky tape, staples or paper clips to be used
Take no longer than one hour, including practising techniques
At Roebuck, we are scientists and engineers!
Please enter some content for your blog post here.