In this section...
Year 5 feel the force!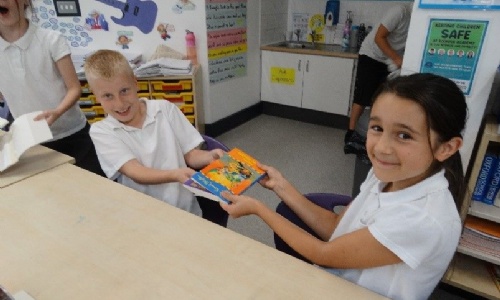 Year 5 have thrown themselves into learning all about forces this week. We began our week with several investigations: finding the centre of gravity on a hockey stick, investigating if we could overcome the friction created by interweaving two books, learning about air resistance by immersing a cup into a jug full of water and seeing if the paper towel inside it stayed dry, observing what happened when you add soda water to raisins and seeing if you really can hold a bottle of rice just by a pencil inserted into the top! We then moved onto carrying out investigations all about gravity, we concluded the centuries old debate between Galileo and Aristotle and found out that heavier items do not in fact fall at a different speed to lighter items – well done Galileo!
Please enter some content for your blog post here.