In this section...
Victorians in Year 5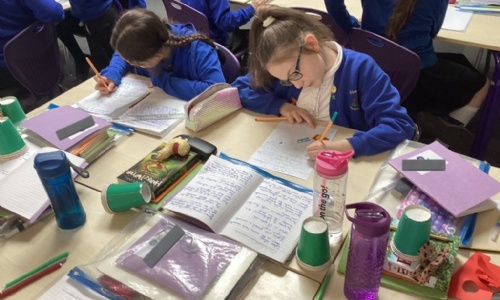 What a great start to the Summer Term! Year 5 began learning about their new topic, The Vile Victorians, where they explored Queen Victoria and created a fact file all about her. Ask your child, "What do you know about Queen Victoria?"
Additionally, Year 5 have started a new unit in maths, which is all about angles, and are becoming experts at naming and measuring them (using a protractor). In Literacy, they have become immersed in a narrative called 'I believe in Unicorns', by Michael Morpurgo, and have been writing from Tomas' perspective.
Year 5 were also in awe of the inspirational speaker that they had, called Bart Gee, who carried out a workshop with them, so they could experience the challenge of everyday activities with a disability.
Please enter some content for your blog post here.