In this section...
Anglo Saxons in Year 5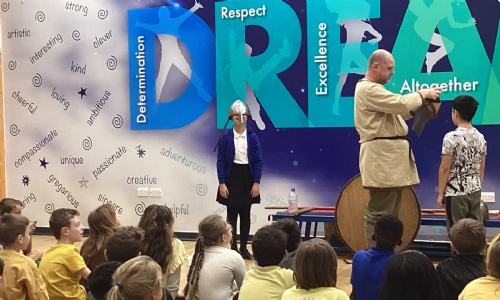 Year 5 participated in a fantastic Anglo-Saxon workshop, where they learnt all about the 7 Kingdoms, ancient artefacts, played traditional games (Merels) and completed a quiz. They also got to compete with the opposite class by challenging them to spear wrestling. Overall, they had a brilliant day and consolidated their learning. In maths, Year 5 have been adding and subtracting using a range of methods. These included number lines and column method. In English, they wrote their own persuasive speech.
Well done Year 5!
Please enter some content for your blog post here.