In this section...
Roebuck Choir give another fantastic performance!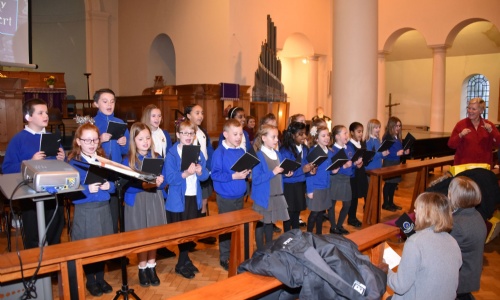 On Saturday 17th December, Roebuck Choir performed at St. Martin's Church in Knebworth. The children were special guest performers, singing alongside the Stevenage Choral Society. Performing two songs on their own and then three songs with the adult choir, the children captured the hearts of the audience with their angelic yet professional performance. Many people made a special point of congratulating the children on their singing with a secondary school head of music stating that the choir was the best junior choir she had ever heard! Wow! What a huge yet thoroughly deserved compliment.
One of the songs in particular was very challenging to learn. But, as always, our amazing children gave it 110% and Mrs Thomas and Miss Whitfield are incredibly proud of them all. We are looking forward to see what lies ahead of us in 2017 and for more outstanding performances. Well done everyone!