In this section...
Joined by the Police- Dream Catcher assembly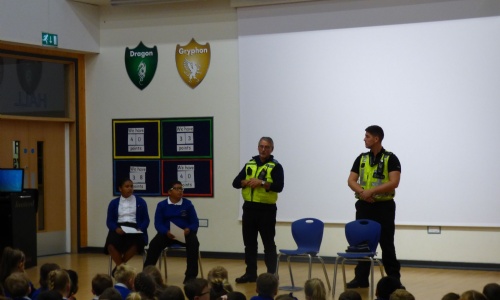 On Thursday, we were lucky enough to be joined by Ron, a Community Support Officer, and Danny, a Police Officer from Stevenage. We listened carefully as we discovered that writing and reading skills are very important if we have a desire to be a Police Officer as they have to write lots of reports for the magistrates! Many of us were eager to ask questions and find out more about the life of a Police Officer and what kind of arrests they make. Thank you very much to Ron and Danny for giving up their time.
Dream Catcher assemblies are definitely becoming very popular here at Roebuck with one child saying, "I absolutely love Dream Catcher assemblies! I can't wait until the next one!"
Please enter some content for your news story here.