In this section...
Dream catcher assemblies continue to inspire!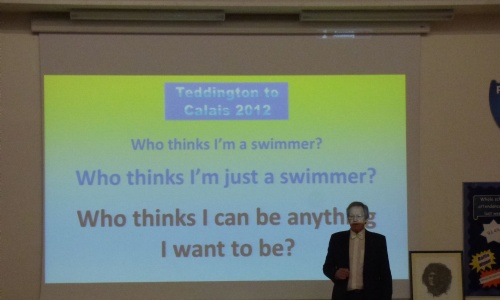 Last week we were very lucky to be joined by Andy Nation who is a long distance swimmer and grandad to three of our children.
Andy has taken part in many events over the years and has raised considerable amounts of money for charity. Children listened in awe as Andy told us about the different events and activities he has been involved in and shared photos in a really inspirational presentation. His passion and enthusiasm and words of advice telling the children that they can be what ever they want to be really resonated with many of our children. One child even went home and said that they wanted to be a swimmer when they are older and that they hope dreamcatcher assemblies are still happening in the future so that they can come back and inpsire other children just like they have been inspired now! WOW! What an amazing impact these assemblies are having. If you think you could help us inspire our children please do contact Mrs Thomas.