In this section...
Dreamcatcher asssembly with Matthew Kennedy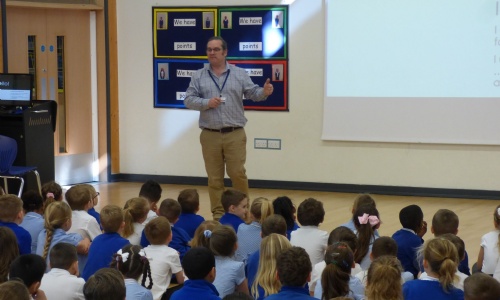 In todays dreamcatcher assembly the children were joined by Matthew Studdert Kennedy from the Shuttleworth collections. As well as telling us about the different exhibitions available at Shuttleworth, he informed us of how his career has developed from architect to teacher to head of education at the museum. He mentioned to the children how hard work and perseverance helped him achive and that his current job is so interesting because it incorporates a variety of different skills from every subject you could think of- from english and maths to art, design and foreign languages.
He shared with the children that during his career he decided to change his job from being an architect to becoming head of education at Shuttleworth because he felt that he needed to do a job that he really enjoyed. One of his top tips for success was to, "choose a job that you love as you will never have to work a day in your life."
Please enter some content for your news story here.