In this section...
Dream Catcher 23.1.2020 Jordan Murray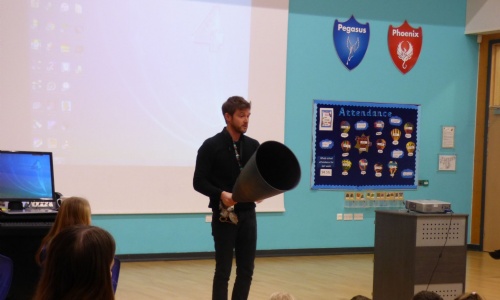 On Thursday 23rd January, we were visited by Jordan Murray for a Dream Catcher assembly.
Jordan is 31 years old and works at Airbus in Stevenage. He is an engineer. He is from North Manchester and went to school there which was called Chester Primary. As a child, his dream was to be an Astronaut but he was scared of heights.
Airbus builds satellites which orbit earth. Some satellites can travel very, very fast. Their largest satellite weighs a lot and is as big as a Double Decker bus. He has been working there for nine years. He works 8-10 hours a day (most days). To get this job he had to get a degree in Maths, Science and Physics.
His nugget of wisdom for us was to do things you like doing – you will be more successful if you do a job which you enjoy.
Written by Year 6