In this section...
Choir sing loud and proud at Stevenage's 70th Birthday Finale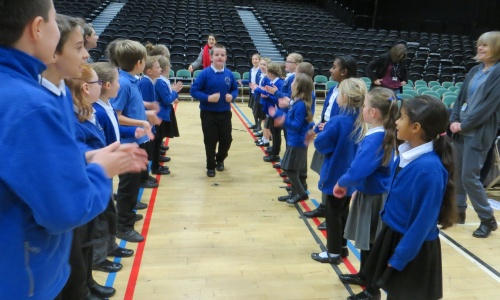 On Saturday, the Choir was invited to attend a 'Singing Playgrounds' event which involved learning five songs with actions in the morning and then performing these during a concert in the afternoon. The children were a credit to the school with many people commenting on their good behaviour and enthusiastic and dynamic performances.
We are hoping that the children will now be able to teach other children the songs they have learned adding a different dimension to playtimes. Miss Whitfield and Mrs Thomas are incredibly proud of all of our children.