In this section...
Children's Centre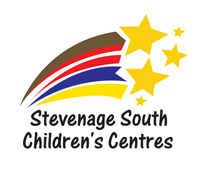 Roebuck Academy is supported by the Broadwater Children's Centre in the south of Stevenage. The Headteacher sits on the Governing Body for the Children's Centre.
Stevenage South Children's Centres is a group of four Children's Centres serving local families in Shephall, Broadwater, Chells, Chells Manor and Bedwell who have children under 5 years of age. Each Centre is a hub and spoke model Children's Centre.
Some Children's Centres will provide full day-care and other facilities on-site, whilst others operate under a hub and spoke system. A small 'hub' base exists from where the centre is co-ordinated as well as being an easy-to-reach contact point for parents and professionals. The 'spokes' of the centre are all the partner groups, including childcare and health, whose services are provided out in the local community. Together all these groups make up the children's centre.
In the case of Broadwater Children's Centre, Longmeadow Primary School, Shephalbury Park Primary School and Roebuck Academy are the hub and the spokes are the different agencies and groups that we are working with.
To find out everything that the Children's Centre has to offer, or to ask any questions regarding its support work, please visit the following website or telephone: 01438 230444