In this section...
Mental Health & Well-being
At Roebuck Academy we are committed to supporting the emotional health and wellbeing of our pupils, their families and our staff. We know that everyone experiences life changes and challenges that can make us vulnerable and at times, anyone may need additional emotional support. We take the view that positive mental health is everybody's business and that we all have a role to play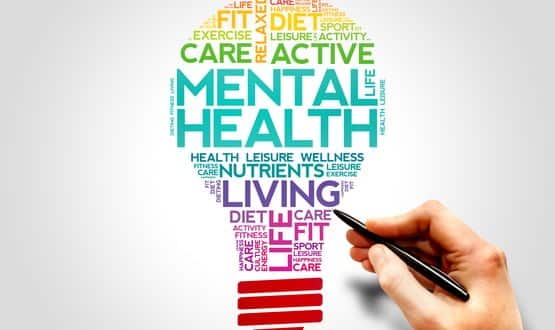 At Roebuck Academy we aim to:
Help children to understand their emotions and recognise how they feel
Help children to feel comfortable sharing any of their concerns or worries
Help children socially to form positive, effective and lasting relationships
Promote positive self-esteem and to ensure that children know they count, are valued and are special
Encourage children to be confident in themselves and to celebrate their unique qualities and differences
Help develop children's resilience and determination to ensure that they can experience success
Help children to develop emotional resilience and to manage setbacks
Help children to develop a growth mindset
We offer different levels of support:
Universal support: To meet the needs of all our pupils through our overall ethos and our wider curriculum. For instance developing resilience for all
Additional support: For those who may have short term needs and those who may have been made vulnerable by life experiences such as bereavement
Targeted support: For pupils who need more differentiated support and resources or specific targeted interventions such as well-being groups, pastoral leader sessions or referral to wider professionals
Lead staff members:
Carla Johnson - Pastoral leader
Sue Prosser - EYFS Assistant Headteacher
Should you need any help or advice regarding issues around mental health and well-being please do not hesitate to contact the school.
Useful links:
YOUNG MINDS
Information on child and adolescent mental health. Services for parents and professionals.
Phone: Parents' helpline 0808 802 5544 (Monday to Friday, 9.30am to 4pm)
Website: Young Minds
SAMARITANS
Confidential support for people experiencing feelings of distress or despair.
Phone: 116 123 (free 24-hour helpline)
Website: www.samaritans.org.uk
RETHINK MENTAL ILLNESS
Support and advice for people living with mental illness.
Phone: 0300 5000 927 (Monday to Friday, 9.30am to 4pm)
Website: www.rethink.or
NO PANIC
Voluntary charity offering support for sufferers of panic attacks and obsessive compulsive disorder (OCD). Offers a course to help overcome your phobia or OCD.
Phone: 0844 967 4848 (daily, 10am to 10pm). Calls cost 5p per minute plus your phone provider's Access Charge
Website: www.nopanic.org.uk
MIND
Promotes the views and needs of people with mental health problems.
Phone: 0300 123 3393 (Monday to Friday, 9am to 6pm)
Website: www.mind.org.uk
CALM
CALM is the Campaign Against Living Miserably, for men aged 15 to 35.
Phone: 0800 58 58 58 (daily, 5pm to midnight)
Website: www.thecalmzone.net
East of England Mental Health Resources
Emotional support, information and guidance for people affected by mental illness, their families and carers.
SANEline: 0300 304 7000 (daily, 4.30pm to 10.30pm)
Textcare: comfort and care via text message, sent when the person needs it most: www.sane.org.uk/textcare
Peer support forum: www.sane.org.uk/supportforum
Website: www.sane.org.uk/support