In this section...
Back to school with a bang!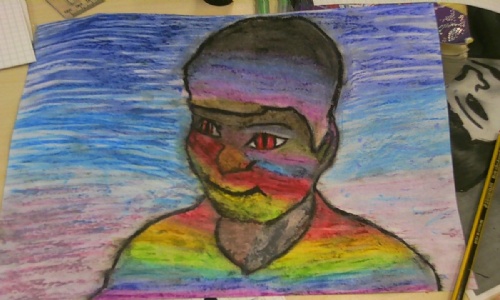 Year 6 have been exposed to some fantastic opportunities over the last few weeks: musical renditions by a woodwind quintet, dance choreography, and abstract art. Before half term Year 6, along with some other classes, had the opportunity to take part in a Halloween dance workshop run by Warriorz Performing Arts Academy. The children were all dressed up in their Halloween costumes and performed a routine to Michael Jackson's Thriller. It was such a joy to watch and the children clearly loved every minute of it! We also completed some Artwork based on the work of Corey Barksdale for Black History Month using oil pastels. In addition, the class have shared my excitement about our latest literacy unit which is based around news reports. We have taken the well-known Fairy Tale Goldilocks and begun to write our own article about it: looking at the crimes that Goldilocks may have committed and a range of high-level vocabulary for the feelings that the bears may have experienced from this traumatic ordeal. Year 6 have made a positive start to the week and we look forward to another great half term of learning.
Please enter some content for your blog post here.