In this section...
Year 6 Osmington Bay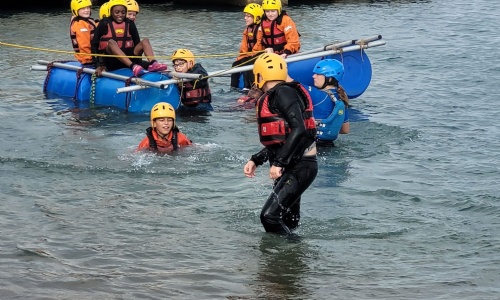 On Monday we left school at quarter to 12 and got on the coach to Osmington Bay. Once we got there, we met our leaders for the week, and then they showed us to our rooms. Once we all settled in, we went to the sandpit for about 10 minutes before dinner. After we had dinner, we went back to the rooms for a while and then started our evening activities. After that, we all went to our rooms and got ready for the night. The next day we all met at the meeting point and started our activities. Some of the activities we did were: giant swing, rock climbing, abseiling, sensory trail, aeroball, trapeze,vertical challenge and rifle shooting. My favourite was definitely the giant swing because it shocked me because he told us it was a safety rope, and it was actually the rope that let us down.
Overall, we had such a great time with lots of adventure and laughter!
Written by Sienna (Head Girl)
Please enter some content for your blog post here.