In this section...
Terrific Transport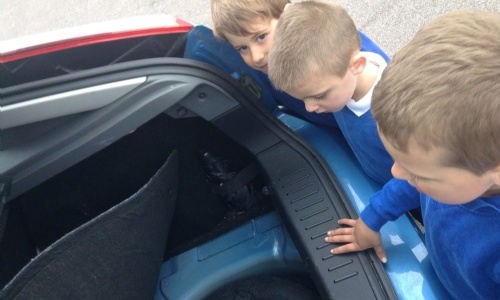 Reception asked to learn about transport so that is what we are doing.
Max sent us a video message telling us that he is a driver of different modes of transport. He started by giving us clues to what he was driving. We started by learning about cars. The children told us what they knew about cars and then what they wanted to learn that week.
They all enjoyed looking and learning about Mrs Howard's car. They were even pretending to drive it even if the car did end of with a flat battery. Good learning for all of us!
This week, Max is flying an aeroplane and the children have told us about their experiences. They continue to amaze us with their eagerness to learn new things and try different experiences, even if it can be a bit tricky at times.