In this section...
A magical treat for Reception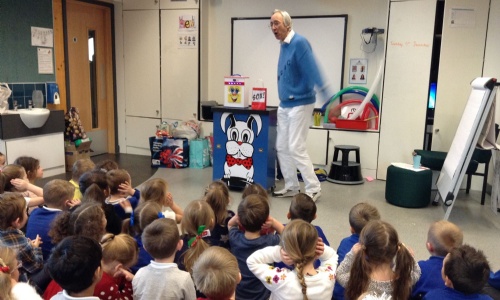 Reception were amazed at their class party this week with a special performance from a magician.
There were shrieks of laughter and surprise when he managed to connect metal circle together, changed socks in his magic washing machine and made balloon animals.
What a great end of term treat!