In this section...
Beanstalks!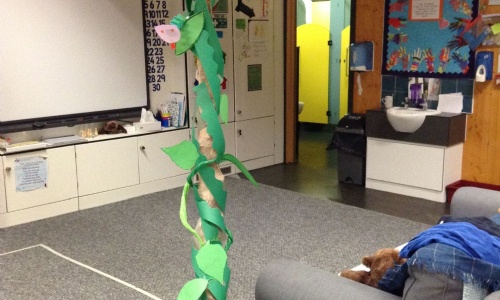 Jack and the Beanstalk-
Over the last few weeks we have been learning about Jack and the Beanstalk. We planted some magic beans during our Friday assembly. To our utter shock and amazement two huge beanstalks grew in Oak and Willow class over the weekend!
During the week Jack left special notes on our beanstalks to show us how to plant our very own bean seeds. Unfortunately our beans weren't magic but we are now very excited as they have germinated and are starting to grow.