In this section...
Fantastic Finish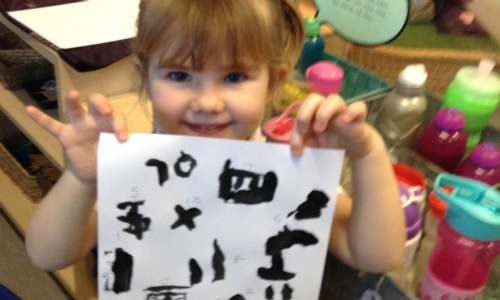 Chinese New Year Celebrations
Last week Oak and Willow Class invited their grown-ups to join them to celebrate Chinese New Year. The children and their parents worked in small groups and tried a variety of different activities. The children put their cutting skills to the test to make a paper chain dragon. They then had an opportunity to colour a picture of the animal from the year they were born.
Next the children had a go at writing the numbers 0 through to 10 in Mandarin. It was very challenging but lots of fun, zero was very tricky! Then they got the opportunity to try some Chinese food, on offer was Chinese noodles, vegetable spring rolls and prawn crackers. The children talked about how the food tasted and which was their favourite. The prawn crackers the firm favourite from both classes and the children enjoyed finishing them off at snack time.
The final activity was to perform a dragon dance around the playground with the grown- ups using drums and triangles to create a beat for us to dance to. The children had lots of fun especially when it was the grown-ups turn to have a go!
There was a great turn out from parents and the children in both Oak and Willow class really enjoyed the morning and we hope you all did too!
Thank you for coming to celebrate with us and we look forward to sharing our work with you all again soon.